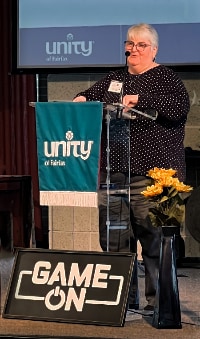 The Board of Trustees has pledged to carry out all duties required by the by-laws of Unity of Fairfax.
The Board oversees the management of the church in cooperation with our senior minister, Reverend Russell Heiland. 
The Board develops and implements long-range plans to ensure a thriving spiritual community based on the initiatives created by the community.
The Board is visible and available to the congregation and responds in one collective voice to all requests and suggestions.
If you are interested in learning what will be included in an upcoming board meeting agenda, or to contact all members of the board, please email: board@unityoffairfax.org
---
Download Documents
Download Related Pages
Last updated on February 5, 2023